Crystal clear elite frozen facial — 75 minutes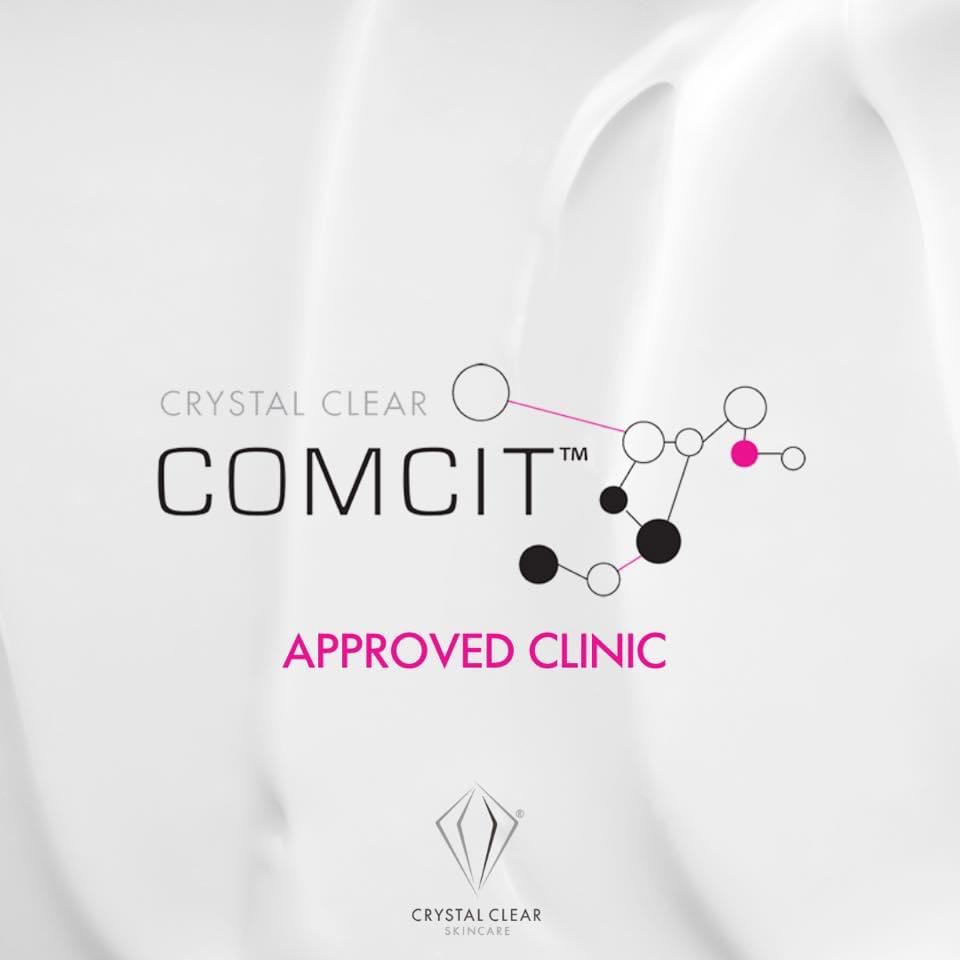 Crystal Clear COMCIT Elite is a results driven skin rejuvenation system, incorporating our 'Cryo-Oxygen Micro-channeling Collagen Induction Therapy' (COMCIT) with industry-leading Microdermabrasion technology.
The most effective and advanced skin rejuvenation treatment yet, tackling lines, wrinkles and pigmentation. This 3 in 1 facial incorporates all elements of the COMCIT machine. Microdermabrasion, Micro-needling and Cryo Oxygen. Our most advanced, results driven facial. Treatment also includes a full cleanse and facial mask and White Tara signature scalp massage.
Crystal clear frozen facial — 60 minutes
This treatment includes a full cleanse, mild exfoliation, micro-needling, cryo oxygen and facial mask. Your skin concerns will be assessed and the treatment tailored accordingly.
H2O Glow — 60 minutes
The H2O glow facial delivers freezing cold oxygen throughout the epidermis to nourish and invigorate skin cells, while the COMCIT roller allows Hyaluronic Acid to reach deeper dermal layers via micro-channels: plumping and rebalancing the skin from inside out.
Microdermabrasion
By gently exfoliating the skin with Aluminium Oxide Crystals, Microdermabrasion can be used to solve a wide range of skin conditions on the face and body. Rejuvenating, smoothing lines and wrinkles, brightening dull, dehydrated skin and tackling blackheads and pores. It's also very effective for reducing acne scarring and pigmentation caused by sun damage.
Microdermabrasion beauty flash
Upgrade any of our facials with this mini Microdermabrasion exfoliation add on treatment.
Oxygen therapy — 60 minutes
This refreshing and smoothing treatment starts with a full cleanse and Oxygen exfoliation, the skin is lifted and plumped using our intense anti-ageing Oxygen Serum and Oxygen Therapy Machine. A soothing face mask is applied, complete with a relaxing pressure point scalp massage to ease away any tension. Rejuvenate skin from the inside out, lift and firm lax skin, soothe and calm breakouts, reduce inflammation acne. perfect for all skin types.
Deluxe oxygen therapy — 75 minutes
An unrivalled luxury treatment tailored for all skin types. Lie back and have your tensions soothed away with a mini back massage, then revel in our Oxygen Therapy Facial, followed by our Mini Lift Mask for extra firming and hydration.
Chopstick facial — 55 minutes
Instant lifting, instant firming, instant addiction! Crystal Clear's new easy lift Chopstick facial is the latest skin transforming treatment that immediately lifts, firms and smoothes the skin. The wand is powered by sonic vibrations and rolled all over the face to lift and firm the muscles while dispensing the powerful Pharma Grade Hyaluronic serum from the rollerball head onto the skin to offer instant hydration.
White Tara signature facial — 55 minutes
This hands on facial is tailored to you. your therapist will asses your skin type and discuss any skincare concerns you may have, before choosing the correct skincare products for your facial.
Flawless filter facial — 55 minutes
This unique acne treatment to reduce the excess sebum associated with acne prone skin. The active ingredients used, help to reduce the inflammation and diminish bacteria to improve the acne condition. Includes double cleanse, 10 minute glow mask, facial massage techniques with Rose Quartz Crystals to soothe and heal inflamed skin.
Camera ready skin facial — 55 minutes
The effective intense active facial revitalises your complexion. It is the perfect choice to improve sun damaged, dehydrated and ageing skin types, but also acts as a preventative treatment for the younger clientele.
Red carpet skin facial — 55 minutes
This brightening facial is designed for skin that needs a refresh to bring out its natural glow. The active ingredients help to reduce pigmentation to even out skin tone and look more rejuvenated.